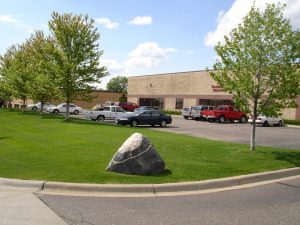 Founded in 1996, Oakdale Precision Inc. is an ISO 9001:2015 certified,  ITAR registered, continuously growing, full service multi-site job shop. The company specializes in quick turn, prototype, and custom builds, but also takes in light to medium production runs. Currently we supply parts, assemblies, fixtures, and capital equipment to over 80 different customers.
Our manufacturing capabilities include design engineering, reverse engineering, milling, turning (both lathe and swiss machines), sheet metal, welding, grinding, contract inspection, and assembly. Full time mechanical engineers and toolmakers give us options and advantages that our competition doesn't have. Utilizing Solidworks, Pro-E, MasterCam, SurfCam, and Part Maker, we are able to design and/or produce even the most complex of products.
Our inspection labs have an array of top notch inspection equipment including a Zygo NV600 white light interferometer for non-contact roughness and 3D topography measurements. The labs have independent temperature and humidity controls, monitored by data loggers, in order to maintain a 68 +/- 1 degree environment. Our QC department has the ability to drive our manufacturing and certify your products.
We are conveniently located near the I-94/ I-694/ I-494 junction on the east side of St. Paul, Minnesota, and have a high speed internet connection to enable easy file transfers.